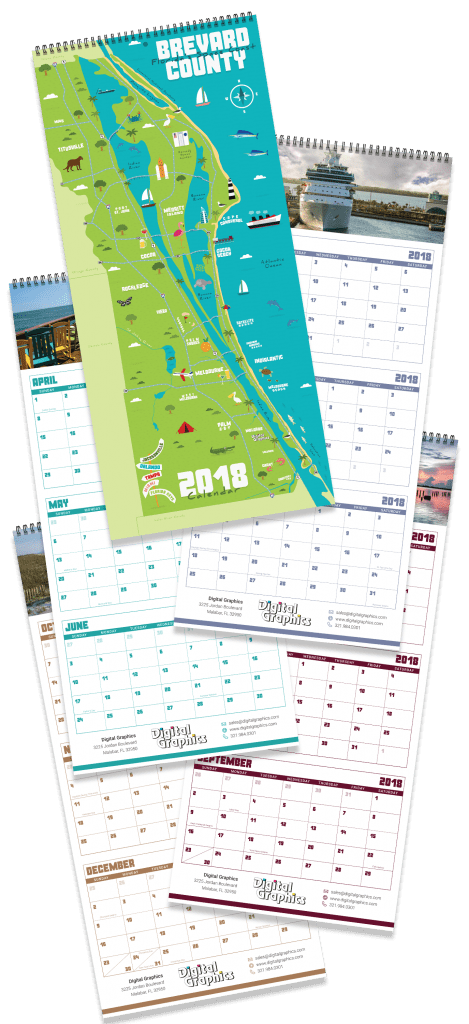 AWARD-WINNING DESIGN TEAM.
Digital Graphics has a great team of professionals ready to help you with your creative design requirements. We can give your existing creative a tune-up or we can help you get started from scratch.
We have extensive experience and all of the latest software tools and technology to make your creative pieces be their best. So, if you already have a creative service or you do your own, we'll be happy to provide guidance and specifications for preparing artwork for printing on both digital and offset presses. Let us help you – leverage our expertise and we'll help get you get it right the first time.
Digital Graphics caters to clients of all creative experience levels, but if you are a graphics professional, we have special support services just for you including technical support, extended proofing, and other pre-press support services.
Digital Graphics has been a primary design and printing source for Brevard Zoo for more than 15 years. Brochures, campaign mailings, invitations, programs and our spectacular 16 page newsletter are just a few of the many items Digital Graphics has produced for us over the years. From concept to completion our rep and the design team are available and engaged, making the phrase "great customer service" a reality. Brevard Zoo looks forward to continuing this partnership for many years to come.
The best printing experience, time after time. We have sourced printers for more than 30 years. Digital Graphics delivers quality, nails deadlines, provides expertise, and great service. No reason to go anywhere else.
We have worked with Data Management/Digital Graphics since 2007, over eight years, and are extremely pleased with their work. Our company, Bridges for Peace, is a non-profit international organization. Our publications and correspondence requires that our material be of the highest quality, which is what we receive from Data Management/Digital Graphics. They are responsible for printing and mailing our monthly teaching publication, daily donation receipts, promotional material such as brochures, flyers, and corporate letterhead, to name a few. Data Management/Digital Graphics understands the high standards that our organization has and is very efficient in delivering well within the time limits. I give the highest recommendation for this excellent business.
I have worked with Digital Graphics for projects relating to my job at the Florida Institute of Technology, my own company, Giant Stride Solutions, and a charity that I have volunteered with for many years, the Sea Turtle Preservation Society. Digital Graphics has always been able to meet my needs, providing me with quality products for fair prices and friendly service. My account manager has always been willing to go the extra mile, even going so far as to make a home delivery for me once when I was feeling under the weather. While the high-quality and fair prices are great, it's the little things like that that will make me continue to turn to Digital Graphics first for all of my printing needs.